Mark's alarm goes off at 7:00am. He reads the news over his first cup of coffee. With Marian's departure still in the back of his mind, one article immediately catches his attention. It describes the main reasons for employees to resign. Mark reads that 47% are resigning because they can't choose where they work. He wonders how flexible he is as a manager when it comes to remote working.
Mark's company aims for employees to work in the office as much as possible. Mark is happy about this. He likes having his team back together so he can better see how everyone is doing. Most of the time, a simple chat about the past weekend or a look in the eye is enough for Mark to know how someone is feeling. This is a lot more difficult from a distance. He likes to feel the buzz around him and being able to walk past someone. Shouldn't others experience this as well? After reading the article, Mark knows what he's going to discuss during the team meeting tomorrow.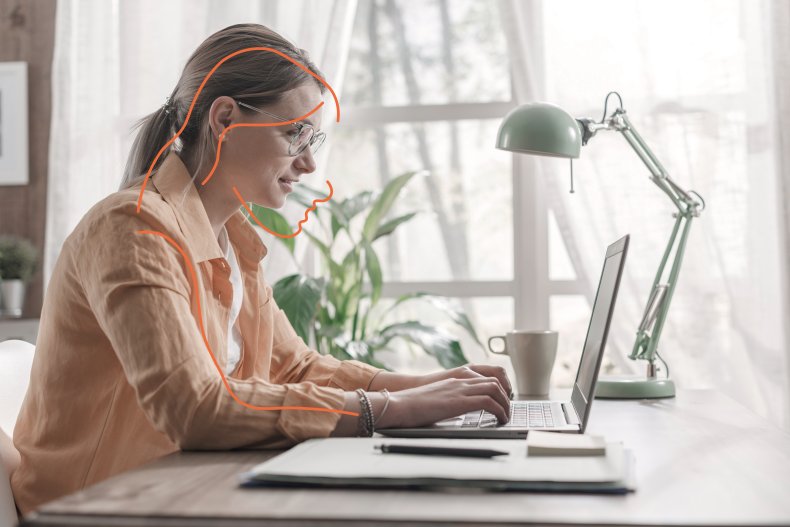 The preferences are quite different
During the team meeting, Mark discusses the news article with his team and the reactions vary quite a bit. In any case, the subject is very much important to every team member. Lisa would love to work from home and organise her days a little more flexibly. When she wakes up in the morning, she doesn't have immediate inspiration to do her design work and she likes to exercise first. Bas, on the other hand, likes to sit in the office so that he can concentrate and not be disturbed by his family. Bas likes the routine that this produces. Eva likes to see her colleagues in the office. She appreciates contact with the team. But when a deadline approaches and the pressure builds, she likes to work from home to get everything done right.
How do you provide remote leadership?
Mark finds it difficult to deal with these different wishes. Not everyone likes going back to the office full-time. But how do you provide remote leadership and give your team members a little more freedom? As a manager, you don't have a direct overview of what team members are doing at home or at another location. Mark is aware of his responsibility. After all, he must ensure that work is completed on time and that it meets quality standards. But he also wants his team members to enjoy their work and feel good. The last thing he wants is for them to resign.
Knowledge of drives explains individual preferences
It is obvious that people are different, but where do these different preferences actually come from? Knowledge of drives can explain these differences in wishes. Understanding the drives of his team members helps Mark to better understand them so that he can meet the individual wishes of each team member.
Turning potential into performance
Management Drives has developed a model that helps Mark discover his team members' drives and see what works for each individual team member. Based on that knowledge, he can then discuss who works well with more freedom and who needs more structure, what gives someone energy and what costs energy. By getting a deeper insight into each other, mutual understanding increases. It is then easier to understand each other's preferences and come to agreements based on this. This makes it less relevant where and when everyone works. In this way, everyone's potential can be converted into optimal performance.
Predict how someone functions
The Management Drives model distinguishes six drives. These drives differ per person, both in order and in strength. The model also distinguishes positive and negative characteristics of drives. This makes it possible to predict how someone functions on a daily basis and what their motivation is. This model has been developed and tested on the basis of research on hundreds of thousands of employees at home and abroad.
Do you really want to know where your and your team members' individual desires come from?
Complete the free mini survey and receive your mini MD profile. This profile shows your first two drives, pitfall and rejection. Discover which drive causes which preference and how to deal with it.
Complete the mini survey here and immediately receive your mini profile! 
.
.
——————————————————————