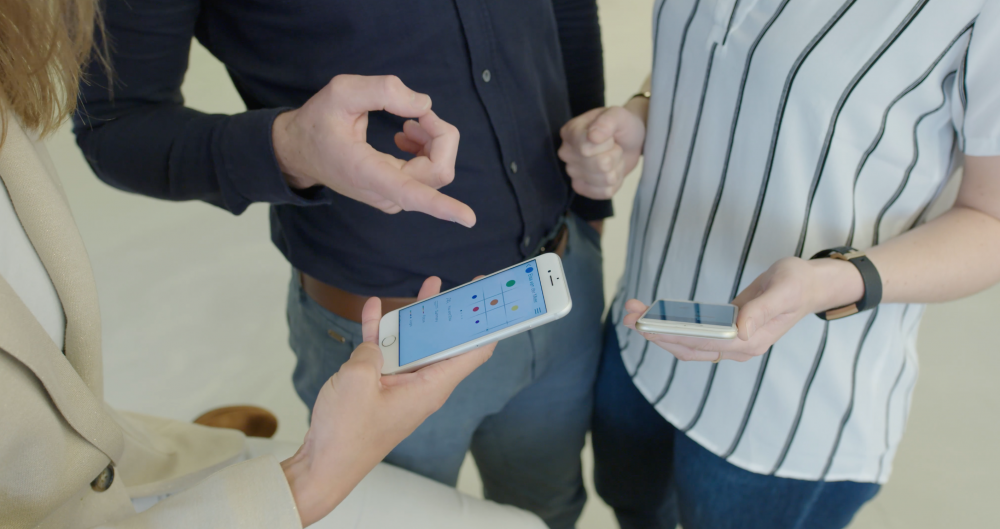 New dynamics with the MD App
We launched the MD App last year and since then users have been very enthusiastic about it. Many people have downloaded the MD App, exchange profiles and create team profiles, all of which are day-to-day practical applications and uses and which are beneficial not only for users but also for you as license holders. 
The MD App is truly focussed on encouraging MOVEMENT. As described in the Profile Book, we distinguish between three steps, namely:
Awareness: Know yourself and know the other person.
Movement: Develop your own behavior.
Embedding: Ensure you embed the development.
The first step of "Awareness" has always been taken in the first session however a shift is now occurring. Participants have completed the questionnaire …..and some then download the MD App immediately. Sometimes there are sessions in which the participants have already exchanged profiles and have taken steps to improve collaboration. In that case, you have already started the "Movement" step. As a certified partner you still have to point out the underlying drives but participants get on with things themselves, very enthusiastically and full of energy.
The MD App represents the next stage in the development of Management Drives and its practical use. In addition to basic knowledge about Management Drives, it also means that license holders must be able to deliver added value with regard to the practical application of insights. It's new, exciting, challenging and fun.