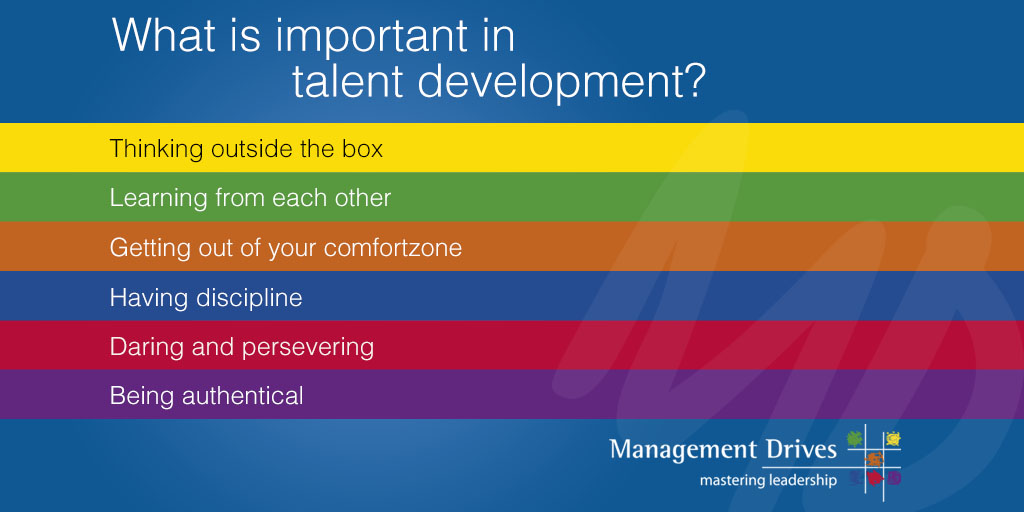 Talent Empowerment (TE) provides coaching for young talent in a range of sports on their Road to Excellence. Their ultimate goal? To reach the Olympic Games and win! Management Drives is working together with TE on that journey by providing personal leadership and teamwork coaching for all of the top-class athletes, all of whom have a personal coach. And by using the MD software, TE is able to achieve the very best from the collaboration between the mentor and the athlete.

The ensure optimum coaching for top-class athletes, each is assigned a personal coach. This personal coach is a former top-class athlete who has previously experienced all of the highs and lows and is thus able to use his or her experience to provide help and coaching on the Road to Tokyo 2020!
Management Drives software is used to ensure optimum progress in the collaboration between the mentor and the athlete. For instance, by using the MD App the coach and the athlete are able to see where they match, what their mutual strengths and pitfalls are and where they differ. It's modern and dynamic collaboration. A personal development plan is also prepared on the basis of this, so that each athlete knows what behaviour has to be developed, released or maintained.
In collaboration with TE, Management Drives has organised a session for all of the coaches, during which they were introduced to the drives. Furthermore, the profiles of the coaches were reviewed and the coaches were matched to the athletes. There was a considerable amount of recognition and also a lot of surprise about why people hadn't previously identified a particular characteristic of an athlete or a personal pitfall.
 Pascal Matla, Talent Empowerment mentor:
''I found the session very interesting for two reasons. A mirror was held up in front of me that allowed me to see my drives and my pitfalls. This made me more conscious in the work I do and how I deal with others. The profiles of Elodie and David, the athletes I'm coaching, also provided me with a lot of insight into the best way for me to assist them. I now know how I can spur them on, how to communicate and what the pitfalls are in our collaboration. It's ensured a great deal of efficiency and given us a flying start along the road!''
TE mentors and top-class sports coaches
Maartje Scheepstra – former hockey international
Merel de Blaey – former hockey international
Marlous Pieten – former football international
Pascal Matla – former NFL American football player