All articles
Suppose you are significantly smarter than 98% (!) of the people. How do you connect with the rest of the world?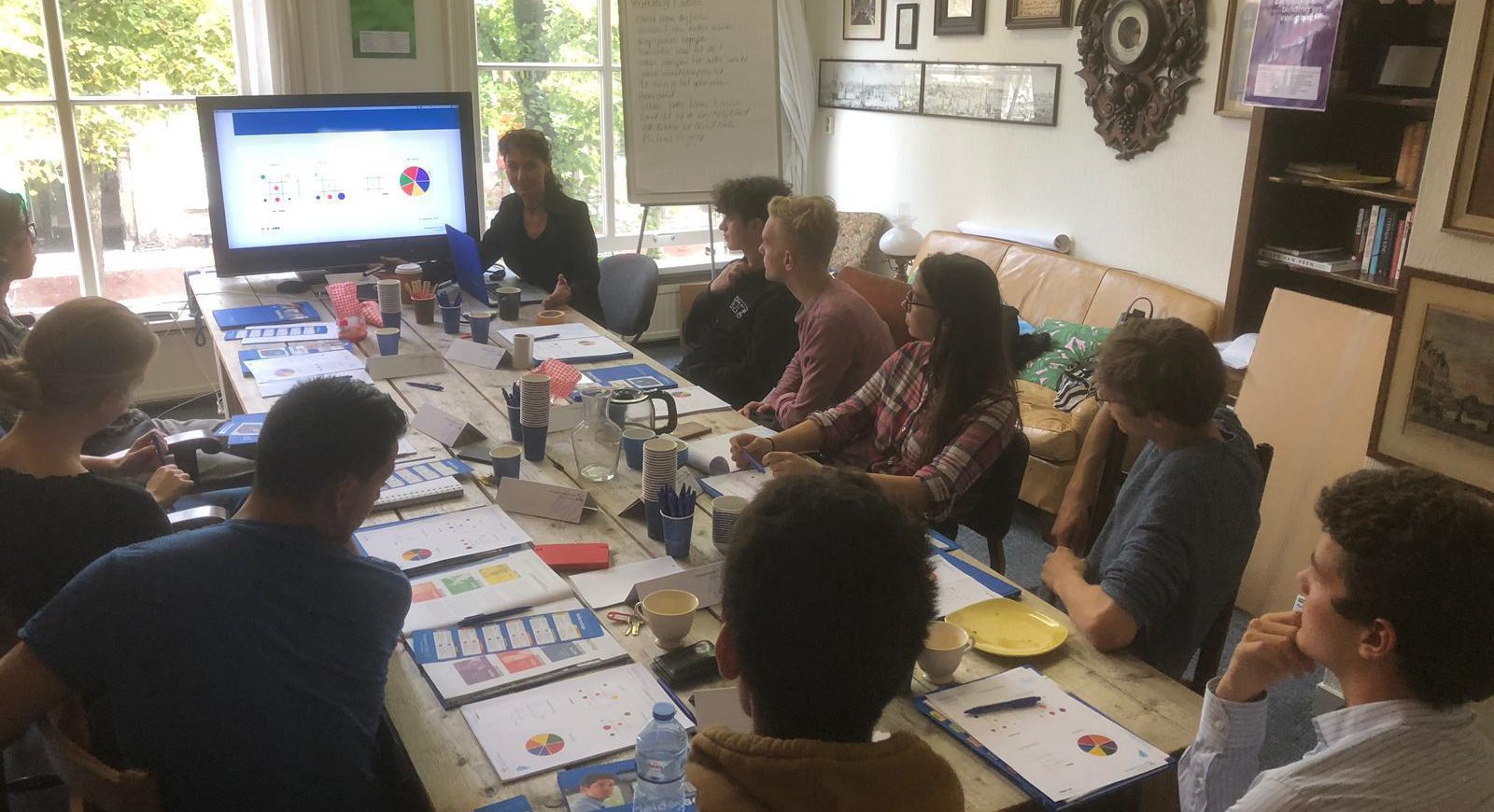 Suppose you are significantly smarter than 98% (!) of the people. How do you connect with the rest of the world? And how do you ensure that your unique thinking talent will connect you to that world? Astrid Oostrom, Director of Education Management Drives, is exploring it together with the students of the Mandeville Academy.
All of the Mandeville Academy students, aged between 16 and 23 years, have an IQ of 130 or higher. As such, those students  belong to the 2% of Dutch people who are seen as highly gifted. But what does that actually mean? In particular, it means that these students have an enormous mental strength/ brainpower.
And this power of thought, just like many other talents, cannot simply be put in a box or (educational) system. That is why these students attend one year of multidisciplinary education at the Mandeville Academy. This in order to develop their thinking power and themselves as a person in the best way possible. This year, the Mandeville Academy students are guided throughout the academic year based on their personal Management Drives profiles. With their Management Drives profile they will find out what motivates them and they will be able to explore what they need in order to bring out the best in themselves and in others. The first Management Drives meeting with the Mandeville students was immediately a great success. For many students it was also an eye-opener: finally a "test" that is not so much about their exceptional thinking power (they know that by now) but a survey about what really drives and motivates them.
The biggest wish of the students at the start of the meeting:

How will I be able to motivate myself?

Where can I find my motivation?

How do I learn to think less and to do more / to undertake more action

How do I learn to balance out my perfectionism a bit more?

How do I learn to be more empathetic?
Feedback from the students after the session:

I have learned more today than in my whole pre-university education

It was both surprising and confronting in a positive way

Interesting and informative


I am pleasantly surprised! I was skeptical at the beginning, as we have already had so many tests, but this was completely different!

Truly a very valuable day

The offered insight about what you need in order to get the best out of yourself is highly valuable
We already know for a long time that Management Drives is not only available for and applicable to managers. However, supporting this group of highly talented young people with the use of our Management Drives software and its' practical applications, was truly special. The enthusiasm of the students is inspiring.
It was a special, valuable and informative day for both the students and the Management Drives consultants. We definitely look forward to the rest of this year!