All articles
With the MD App, you learn to know your drives and enable your teams to function better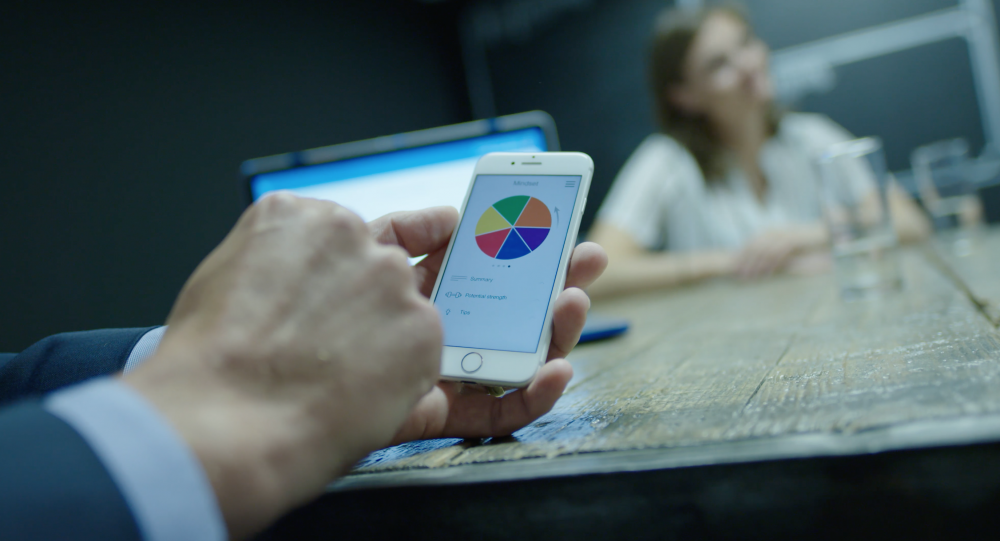 The Management Drives software has been designed to illustrate what motivates a team or a person and what pitfalls their behaviour can generate. It is thus a tool which you can use to discuss behaviour and use the strength of the team and every individual. With the MD App, it becomes possible to use these insights any time and any place to optimise cooperation between people and within teams. This makes it easy to retain positive change.
Progression through insight into own drives
An organisation wants to achieve its goals every year. This can be done by achieving a certain growth, launching a new product or profit optimisation. The same principle applies here to every organisation: it's the people who do it. An organisation is only as strong as the people who work there and every team is as strong as its weakest link. Management Drives gives your organisation a powerful tool to achieve your goals. As an organisation, in teams and individually. By providing insight into the drives of individuals and knowing what motivates you and your colleagues, cooperation is improved.
Management Drives uses a unique language that everyone can speak and that unites individuals. Because having insight into yourself also means having insight into each other. The 'language' consists of six colours, displayed in a matrix. Each colour represents a certain leadership style or organisational culture. This produces a type of colour chart which people with widely diverse characters and drives can use to improve how they communicate with each other. It offers managers a tool when assembling and managing their team.
Individual
Every participant is given insight into his or her own drives. What thinking patterns and what behaviour do you display and what influence do you have on your work? What are your pitfalls? By being aware of these, you can change your behaviour patterns and grow personally.
Team context
Management Drives not only provides insight into your own behaviour. It also shows you what drives and motivates your colleagues. You get insight into each other and that knowledge makes it possible to improve cooperation and make teams more effective. Communication improves, barriers are removed and cooperation is optimised.
Organisational
Now that your teams are assembled better and thus work together more harmoniously and effectively, the entire organisation moves to a higher level. Whatever change process you have in mind, the MD software shows the right behaviour if the situation calls for it.
MD always on hand
Insight into your own drives promotes personal growth. You learn to avoid pitfalls and you can use strengths even better. That means really using them. This is a difficult but not impossible step in practice. What really becomes difficult is retaining awareness and putting the improved behaviour into practice every day. To resolve that problem, Management Drives has developed its unique App.
With the MD App, every employee always has their own profile at their fingertips. This means that you always have your drives ready to hand, have access to information about your profile and you see handy tips. The App is an ideal tool at team level too. For example, it enables you to quickly assemble the best team for a job and improve cooperation and communication. Improvements which you can anchor in the organisation with the App. You can use this practical tool to convert insights into permanent positive change.